About Me
who am I?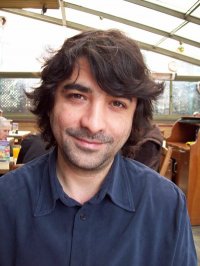 I was born on 21 March 1971 in Kastamonu. A small town in Black Sea region. We lived in Bursa, Zonguldak, Ankara and finally Istanbul (where I lived majority of my life).
I've completed Istanbul Technical University as an Electronics Engineer, but I've never practiced it. I love programming, besides art, painting, languages, world music, cycling.
I'm running this site to share what I've learned from life and give as much contribution as possible.

| | |
| --- | --- |
| 1971 | I was born in Kastamonu |
| 1972-1977 | We lived in Bursa |
| 1977 | We moved to Zonguldak. The same year I started primary school in "Zonguldak Ilkokulu" |
| 1980 | Coup d'etat in Turkey |
| 1982-1984 | I've been in Ankara as a boarding student for high school, in "Ankara Anadolu Lisesi" |
| 1983 | My parents moved to Istanbul |
| 1984 | I've joined my family and continued my high school education in "Kadikoy Anadolu Lisesi" |
| 1989 | I've started Istanbul Technical University, Electronics Eng. Dept. |
| 1993 | Completed university |
| 1994 | Started M.Sc. in Bogazici University |
| 1996 | Completed M.Sc. and started PhD |
| 1998 | I've quit PhD and joined my brother who founded the company Des-Tech |
| 2002 | I've got married |
| 2012 | We've got a kid |